We held our 2018 Summer meetup on the 2nd of August at Dogpatch Labs. Our Guest speaker this time was a real rising star in the local scene: Darko Mitev.
Darko is a Senior Character Modeler at Brown Bag Films. Some of his work was recently been featured on 3DTotal https://goo.gl/GSZFK1 and you can see more of his mind blowing personal work on his website: http://darkomitev.com
During his presentation Darko talked us through a break down of his latest 3DMeetup exclusive project of a futuristic Dublin. It was an exciting and informative talk which gave us an insight into his approach to his projects and creative workflow.
It's always good to see how another artist works and Darko's presentation was full of practical advices. If you missed the talk we will be including an interview with Darko in our brand new newsletter that should touch on some of his handy tips & tricks!
Following the talk we had a short Q&A and then headed over to the Harbormaster Bar for drinks and networking.
Q: You talked about improving your workflow and speed. Can you go over some of the methods you used and what kind of mindset it takes to improve your skills the way you did?
A: Yes, basically every project that I do, I try to either try a new workflow, try to improve my existing one, or focus on getting faster. If you want to be successful in this industry, in my opinion, you need 3 things: Quality work, work that follows the standard of the industry, Speed, so you can meet your deadlines and make clients love you, and you need to love what you are doing.
I would start with the last one because I think it is more important, and it influences the other two. YOU HAVE TO LOVE YOUR JOB. Because, with deadlines, and pressure, and money at stake, you will either break and burn out, or you will get sick and tired of all, and call it quits eventually. You have to love the struggle. This is not an industry where you wake up you go to work 9 – 6, you go back home and you forget about it. When you are in the creative industry, most of the time you are dealing with storytelling. You invest yourself in it, you obsess with it, and in the end, when you are done, you are giving a part of yourself to the audience. If you love the project, that makes all the difference in the world. It's the difference between, "It's midnight and I'm placing stupid stones on the ground, that no one's going to see", and It's 4 AM, I have to go to work in 3 hours, but if the window is broken I have to put some glass on the floor, and maybe I can spread the glass around so it looks like someone walked in, and kicked the pieces out of the way." It's the mind- set that matters, it's all a matter of perspective.
Going back to point number two – Speed:
If you can finish a project quickly and meet certain criteria, your clients are going to love you. Simple.
So, as soon as I nail down a workflow, I try to focus on speed. And, the way I do this varies from discipline to discipline. For example, if I try to increase my knowledge of topology, I would get a simple plane I would cut random loops and try to resolve it. I would set some rules for myself, for example: I cannot have stars or poles, everything has to be quads and I need to have a diagonal loop running through the plane. So then, I would start cleaning the plane to get that result. While doing that, I would time myself to see how long it takes me to clean this. If I am not happy with the timing, or I think I can do better, I would go back and do it again trying different method or workflow. What if instead of double clicking on an edge to select and edge loop, I select one edge and use a marking menu that selects and deletes the entire edge loop at the same time? What about saving the selection of edges before I extrude every face, so when I do that and I like to bevel the edges in-between, I can call that selection back, instead of selecting every edge again, and I do it in an instant? What if I use target weld tool to merge one vertex to another, instead of selecting a vertex snapping it to the other one and then merging by hand? These small things sound very minimal, but trust me when I say they can save you hours if not days in some cases.
Another thing that I often do is when I get a new tool, or I discover new way of doing things, I try to make myself stick with it. Because, we all know about tools we saw or even we bought and we know they are going to save us so much time if we used them, but we totally never do, because we don't have a habit of using them. Because in the beginning, it makes things go slower rather than faster. In that case, I would do something similar. Mini project where you have to model this entire object using only that tool. So you force your brain into remembering those things and you create the neural connections inside that we call muscle memory.
One thing that I love doing is making things hard for myself. Learning the most painful, most brute force method to do things. It may sound crazy, but I am huge believer that, we should slow down and make things the hard way, the manual way, the dirty way. If you know how to do things like that, when you get your fancy plugin or fast tool or whatever, you will be so much better, and faster that will look like you are doing magic. If you turn off symmetry in ZBrush and limit yourself to only use clay brush and smooth brush for sculpting, and you sculpt 5, 10, 20 characters, and you become very fast in doing it, when you unlock the full potential of ZBrush you will rock.
Moreover, customize your workflow and the software you use to the way you are comfortable working. If you like hotkeys, map everything on a hotkey, if you like shelves and buttons, make your own custom menus. Whatever makes you fast and efficient is the right thing to do.
For example, I purchased a multi-functional mouse, with lots of programmable keys on it, and I mapped my most commonly used tools on it so I don't even have to press anything on the keyboard. I like to do extrude – click the button on the left of my thumb. I like to do a cut – I click the button the right side of my thumb. It's a very effective way of working – ONCE you get used to it. At the beginning, I felt like my hand is paralyzed, but after a week of using it, it increased my modelling speed a lot.
And last but not least – Quality.
"Your quality has to be to the industry standard. Period. If you like to be successful, you have to give your best. You cannot afford to be average. This industry does not take average."
So, I think it's very healthy to compare your work to the industry standard, and see where you are on that scale. Because If you leave your project 70 -80 percent done, and you call it good enough, but someone else on the other side of the globe decides to go all out and tweak every details, invest themselves 100 present, guess who will get the job? When it comes to applying in big studios like Blur, Blizzard, MPC, Pixar or whatever studio you want to work for, "good enough" does not exist.
You have to have the habit, the work ethic in you if you want to be professional in this industry. If you have that, and you keep working on your skills, your quality bar will increase. I don't really look at myself as a particularly talented guy, where I excel at is, I have ridiculous, sickening work ethic. When people sleep, I work, when people eat, I work, when people play video games, or watch Game of Thrones, I work. For me, art is like gravity, it's always there, it always pulls but you need to push at the beginning, to give it force, to make a momentum for gravity to take over. But once you start, you are falling, you are going for it. If people are not calling you crazy, your dream is not big enough!
Think about this:
When you are born, you are unable to do anything, you can't even hold your own head up. But through practice, patience and pain, you learn. You literally, were unable to do anything when you were born, and yet you learned how to, first of all, breathe, eat, sleep, cry, walk, talk and then complain about everything that is not going your way, 😀 but don't tell me you can't learn or do something because if you were able to go from being a potato to what you are today, you are capable of doing anything in life. ANYTHING!
So, to sum up, the quality of your work is in constant flux. There is always someone that you are better than, and there is always someone that will be better than you as well. If you think about it, it's like life. It is a moment between the past and the future and we call it present. So, think about that when you're doing your next personal or professional project.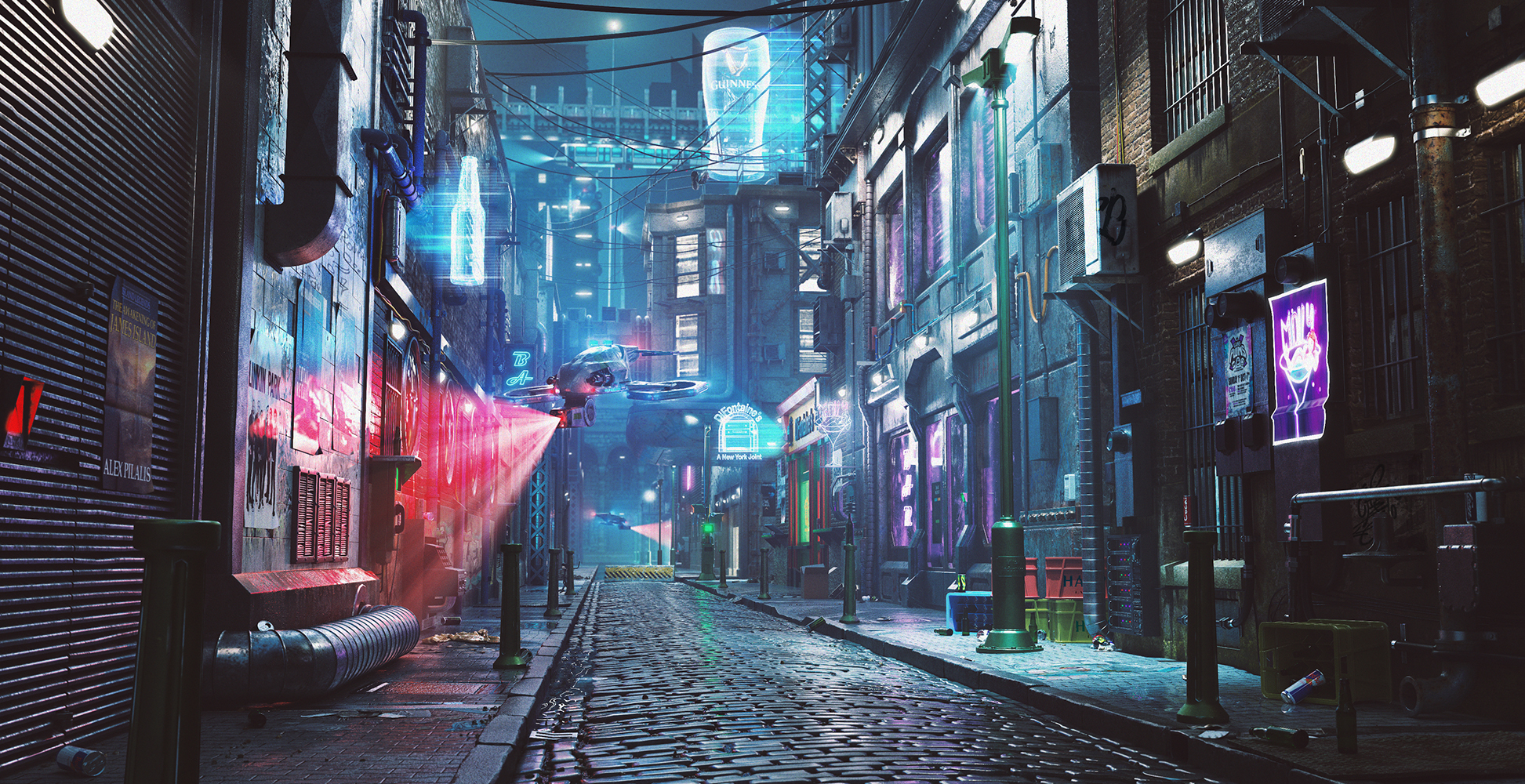 Q: I also liked what you said about not trying to fit every technique in your brain, can you tell us more about that and share some of the resources you use?
A: The way I like to think about learning something is very much like how computers and the internet work. If you have a hard drive or a cloud storage of a certain size, and you try to cram everything you find online in it, eventually it will run out of space, right? So, at that point, you decide what is obsolete and what is not that useful and you delete it, because you want to make space for new things. That happens to be the case with our brain, as well. It makes sense that we can't fit all the data and all the information in the world in it. The way I get around that problem is I focus on one area at a time that is relevant to the project I am working on, or is relevant to the place I want to be in near future. For example, if I need to learn new software because of an upcoming job I would prioritise that at the moment and leave the rest of the things aside for a while. So, if I am learning compositing let's say, I will focus more time on that learning, render concepts, AOVS, how to recreate the render in comp, effects that I can do in comp etc. Now, because of that my anatomy knowledge will stagnate or if I don't do characters for a while, I might even start forgetting some of the Latin names of bones and muscles. In order to get around that problem, while I am learning, I am saving useful links, tutorials, or taking mental notes on how I found the information rather than trying to keep all of it in memory. In that way, I try to remember key words, names of artists, places, colours and website designs, anything that is visually very strong and recognisable. In doing this, if I forget to save the link, I can at least remember how to find it faster.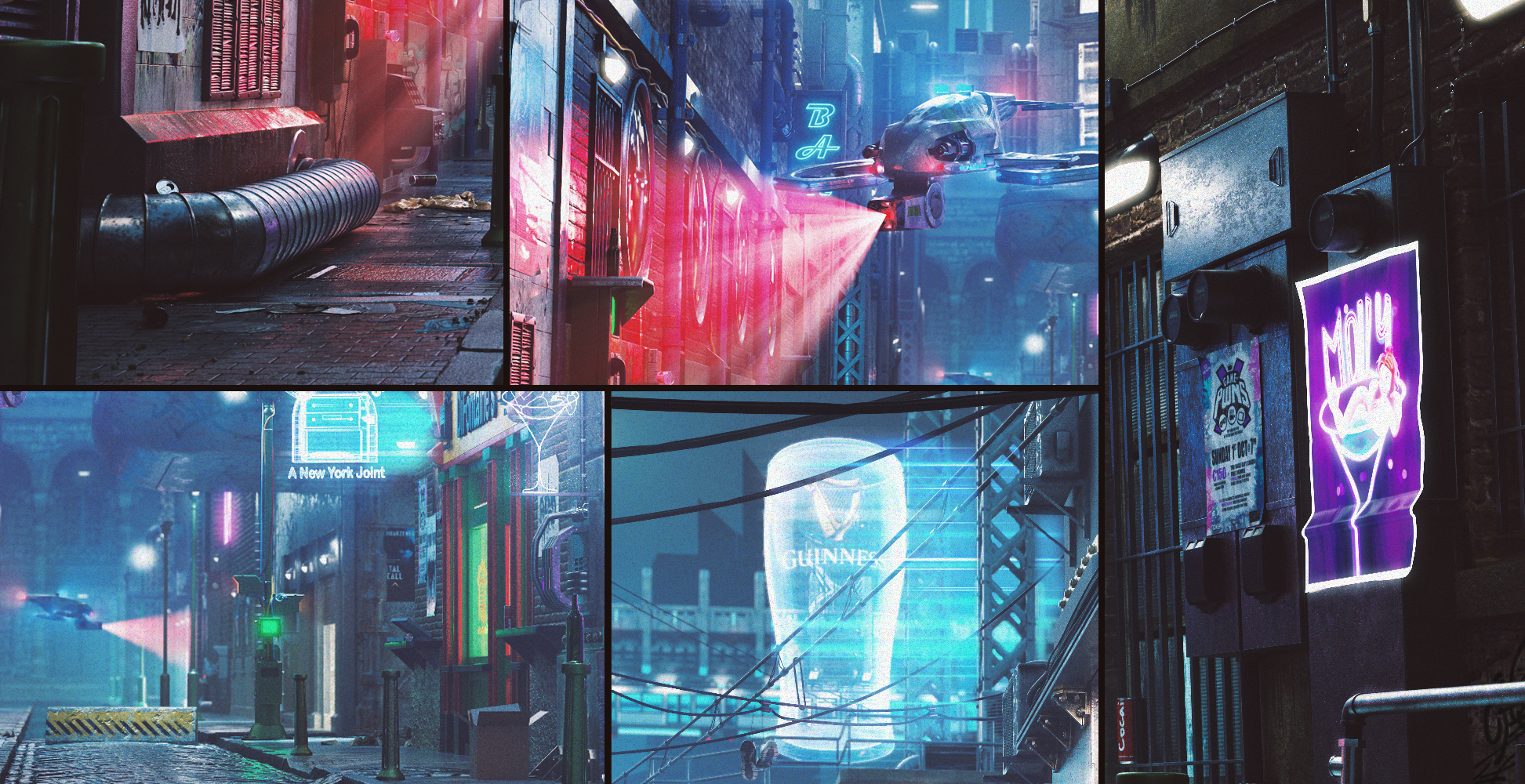 Q: This was a big project, can you talk us through how you stay motivated and focused, how you keep the interest and passion for a project like this.
A: This would go back to the first paragraph where I mentioned the most important rule: LOVE THE PROJECT. I don't really know how to answer this question properly, because I've never had a situation where I would start a personal project and lose motivation to finish it. Professional projects is something else. That is not something you can control, and sometimes you just have to bite the bullet and get it done. But, when you are doing a personal project I think you should spend just as much time on the story around it and on planning, as you spend on doing it, because the story is the one thing that will drive the whole process. It will hype you up to put things you want to see, it would influence the decisions you are making when adding and creating things and it would be always there to remind you that you have to get it done. That sounds all nice and idealistic but in real life you have a day job, you have freelance projects, you have a life and apparently for some reason humans have to sleep and eat. So, how do you cope with all that stress and how do you go through it? In cases like this, I do two things, first, I always keep my project at the back of my mind, and I let it develop naturally. Every free time I have, I go back to it, thinking: Is this a good idea? Can I add something to make this part stand out? Should I focus on the character or the environment? What will tell the story best? So, you go to bed you think about all this stuff and what happens is your brain takes that information, that obsession of yours and processes it. It turns it into dreams, and ideas, and when you wake up you go out, you see something on the street and your brain goes Oh wait, last night you where obsessing how to get the futuristic done. What if we take the shape of the headlights of this Honda Civic on the street and use it as silhouette for the body of the drone? And we take the tires of this bike and make the propellers? And you go "AHA, I just got an idea for my drone."
And day by day, minute by minute, the more you think about it, the more you obsess with the story of your project, the faster the ideas come and the faster the project progresses.
Every once in a while, you get sick and tired of sitting in front of the computer day and night and you just want to let it go and go do something else, or you just want do another project because you are looking at the thing for so many hours, you can't tell the difference anymore. At that moment, it's important to take a step back do a reset. Get away from the computer for a while, take your mind off the project, go exercise, see people, play a game, anything to get your mind relaxed and ready to go back to your project.
Now, the hard part is going back. That's why I try to trick myself into going back. I tell everyone about the project, I announce it publicly or go talk to some artist I admire on social media. When you do this kind of thing, you, kind of, put more pressure on yourself to actually get it done because your name and your reputation depends on the outcome, in a way. If you don't finish the project your client who saw your post will be like well he didn't manage to finish his own personal project, why should I give him a job? It does not leave a good impression. Especially, if you announce that on Linked in. Every major studio and good artist and recruiter and supervisor is there nowadays. So, if you say you will do something, you better do it because your career is on the line if you don't.
Because of that I always go back to the project. It's always the first 10 minutes that are hard. After that, you get in the flow again, you start thinking, you remember your ideas, new ideas start to form, you see your mistakes, because you are looking at the project with fresh eyes, and things start to progress rapidly.
One trick that I like doing is to end the working session on the highest note. The moment when everything is going right, when you are so excited to get it done. Because that will carry you through to the next day, and you will be begging time to run faster, so you can go home and work on the project again.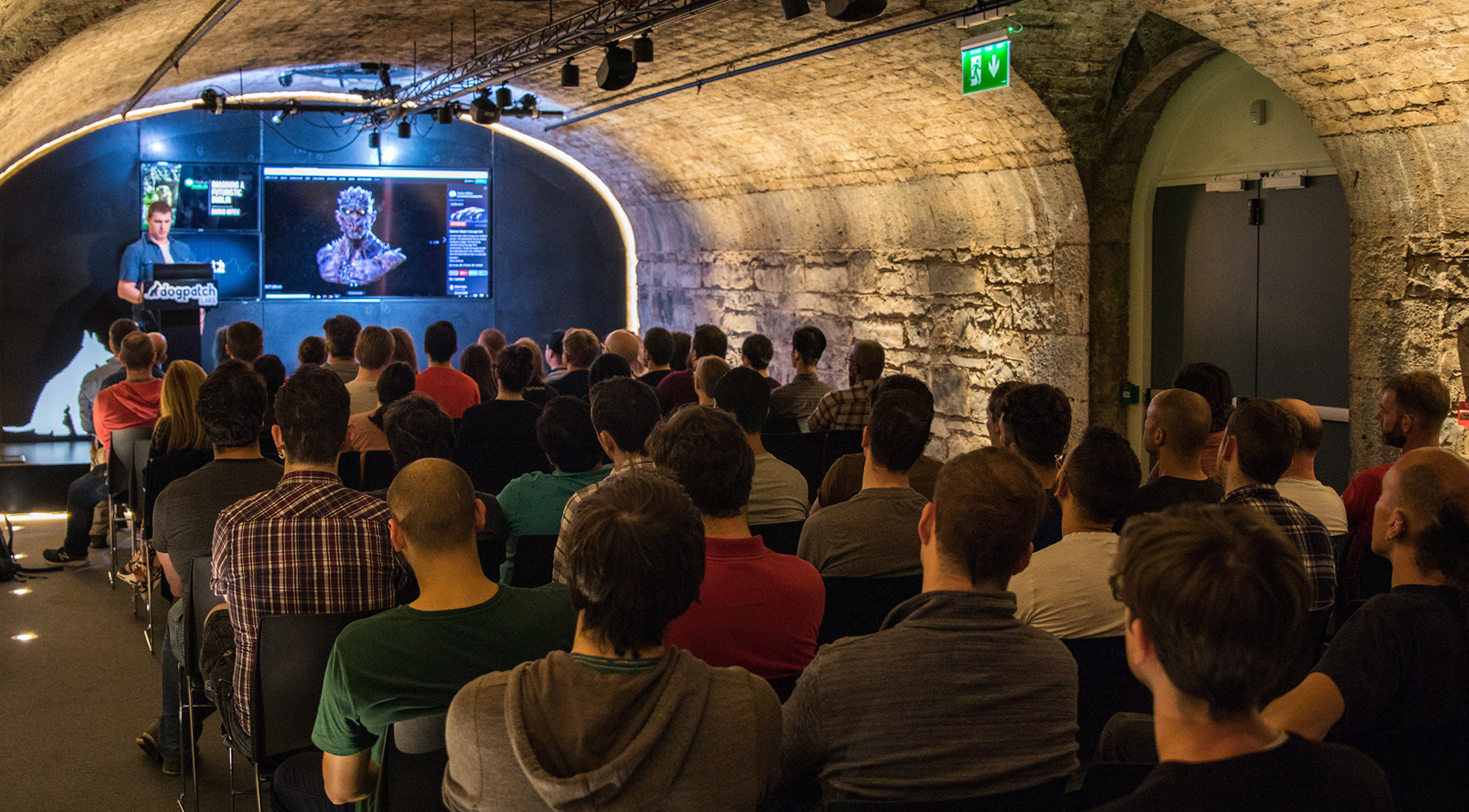 Q: You mentioned you would be making a tutorial on this project and a download of the texture pack you created for it, where can people find that?
A: Yes, I have recorded the entire process and also I have a texture pack that I shot myself: Textures form Dublin. I will release both of them for free on my Gumroad page, and the links will be published on my Facebook fan page, my personal channel, and on the official post on ArtStation below the final image. Since I have many hours of recording, it will take some time to narrate, edit and export everything, but bear with me, as I am working on it 😀
Q: You also mentioned you will be giving a class with Animation Skillnet soon, any idea what date that will be? or where we can find more information?
A: The course will be about creating environments for production and it will be divided in two modules:
The first module will be about concept in 3D, modelling and sculpting a fantasy environment, creating appealing composition, and initial lighting pass. It will use Maya, Arnold, and Zbrush. The starting date for the first module is Monday 5th Of November at 6.30 pm.
The second module will be about texturing the assets in different application such as Zbursh, Substance Painter and Mudbox, procedural shading in Maya and Arnold, Look development, Lighting and breaking down render elements for compositing, and finally compositing, colour correction and post processing in Photoshop. The dates for this module are still not available but for now, all I can say is that it will probably be in early 2019.